Language Programs
The Latin American Studies at UC San Diego offers the Latin American Studies Master's Graduate students the opportunity to enroll in language courses in more and less-commonly spoken languages either at UC San Diego or San Diego State University through our Exchange Program.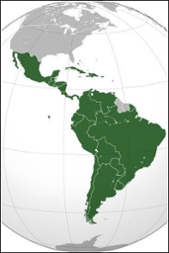 UC San Diego offers a wide range of levels of Spanish language courses, as well as Spanish Literature classes for all levels of ability. Please note that Graduate Students do no recieve unit credit from lower division courses taken at UCSD. These units will not count towards your full-time status requirement of 12 units per quarter.  
Visit the following pages to learn more about the course offerings at UCSD.
As UCSD's flagship language program, the Linguistics Language program includes introductory levels of language ability and diverse emphasis on written comprehension, conversation abilities, and cultural knowledge.
The Literature Language program offers intermediate and advanced courses in Spanish, including courses targeting native/heritage speakers. Profienency in Spanish can be demonstrated by completing LTSP 2C. Please check out the FAQ for more information on the Language Requirement. 
In addition to regular courses during the school year, UCSD offers intensive courses in Spanish each summer. Summer Intensive courses should not interfer with your summer research!
UCSD's Independent Directed Study Program allows students to learn basic conversation independently. Under the supervision of a linguist, students work on weekly assignments in the Language Lab. All materials are provided.
Linguistics Language Program (LLP) - UCSD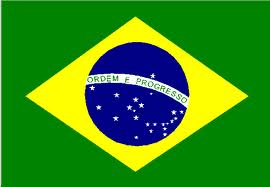 By studying Portuguese you can gain a better comprehension of the people of Brazil, its culture, economy and politics. Whether your major is Latin American Studies, International Relations, Political Science, History, Antropology, Businnes, Art History or Communications, learning Portuguese will expand your global perspective.
The Linguistics Language Program is commited to continuously support and promote the learning of Portuguese at UCSD. With small classroom setting, personalized attention and total language immersion, students are assure to have an enjoyable language learning experience. This course is particularly appropriate for Spanish speakers. If you wish to study Portuguese but do not already have a background in Spanish, please contact the instructor.
Course Flyer (PDF)
Courses offered by the Linguistics Language Program
Fall : LIPO 1A/AX and LIPO 1D/DX
Winter: LIPO 1B/BX
Spring: LIPO 1C/CX
For a placement test contact the instructor: Denise Paladini
For more information visit the Linguistics Language Program
Immersion Program: Instituto de Lengua y Cultura Aymara (ILCA) in La Paz, Bolivia

The Immersion Program at the Institute of Language and Aymara Culture (ILCA), La Paz, Bolivia, in coordination with the Center for Iberian and Latin American Studies (CILAS), University of California, San Diego and the Institute of Anthropological and Archaeological Research (IIAA), Universidad Mayor de San Andrés (UMSA) was suspended in the summer of 2010.
Contact
For more information on ILCA and the Ciberaymara, visit ILCA's website.
Mixtec is a group of languages spoken by indigenous groups in the Mexican states of Oaxaca, Guerrero and Puebla in a region known as La Mixteca. The Mixtecan languages form an important branch of the Otomanguean linguistic family.
The Mixtec languages were estimated to be spoken by about 300,000 people at the end of the 20th century, although the majority of Mixtec speakers also had at least a working knowledge of the Spanish language. Some Mixtecan languages are called by names other than Mixtec, particularly Cuicatec (Cuicateco), and Triqui (or Trique). The term Mixtec (Mixteco in Spanish) comes from the Nahuatl word Mixtecapan, or "place of the cloud-people".
Courses offered in Mixtec language are possible through the consortium with San Diego State University.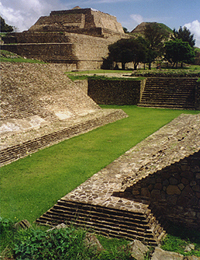 Zapotec is a group of indigenous languages spoken by the Zapotec people from Mexico's southwestern-central highlands region. Today the estimated number of native speakers are estimated at over half a million, with the majority inhabiting the state of Oaxaca.
Courses offered in Zapotec language are possible through the consortium with San Diego State University.