UC San Diego offers events throughout the year that are designed to enrich your academic experience. Students are encouraged to attend these events to supplement their experience in the classroom and network with the UC San Diego community.
UCSD Career Services Events 2016-17:
Professional and Graduate School Fair- October 12, 2016
Law School Fair- November 2, 2016
Health Professional School Fair- April 19, 2017
---
For more information visit the event pages for:
Follow the Latin American Studies Facebook page for additional updates.
---
The Latin American Studies Program hosts the following events during the year. Additional events will be added
Fall:
New Student Orientation - September
Fall Reception
Winter:
Winter Reception
Grad Social Event
Spring:
Spring Reception
Grad Student Social Event
IRB workshop for first year students
LAS Graduation & End of the Year Celebration - Last day of Finals week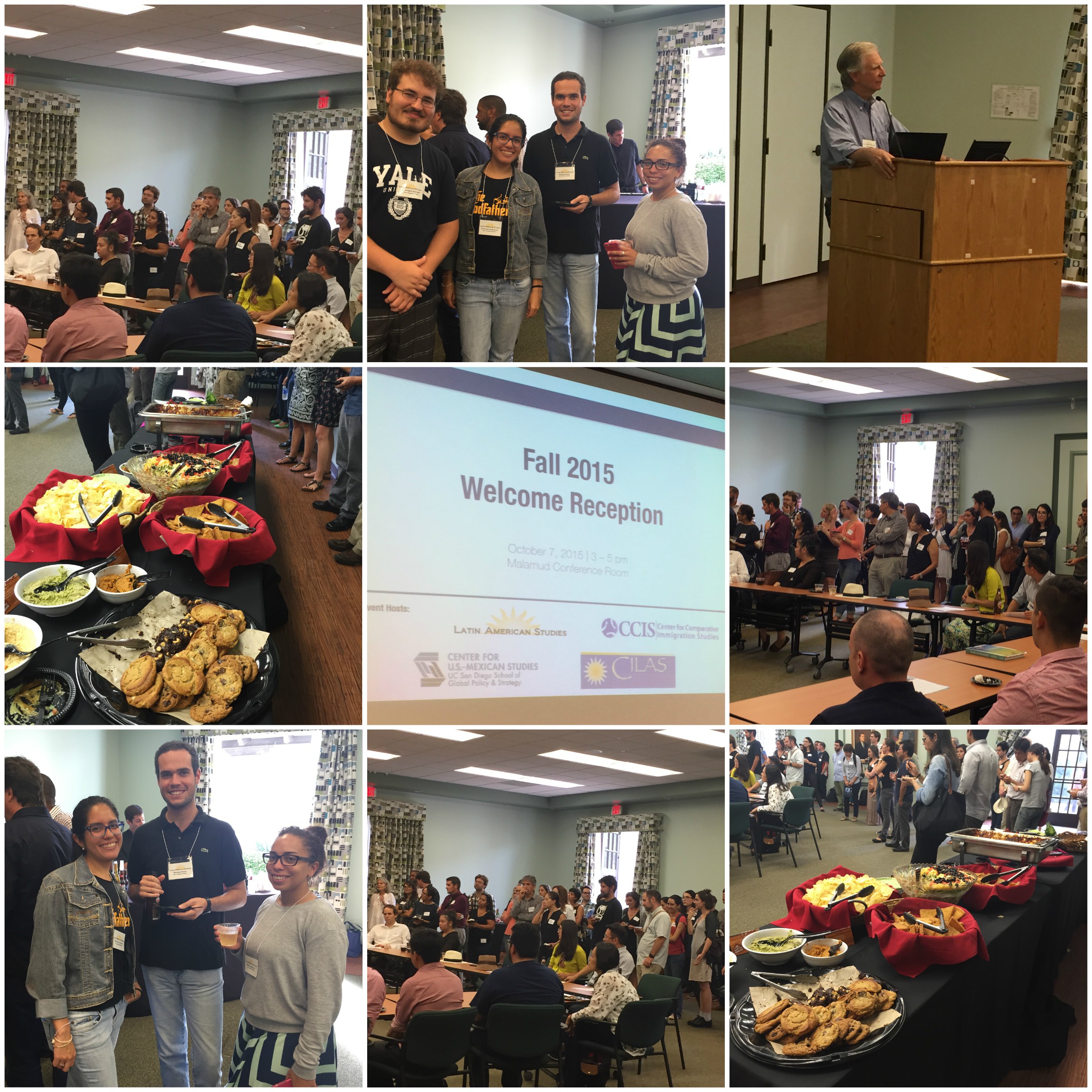 2015-16
April 8th - The Dangers of Reporting in the Middle of the Drug Trafficking War with Anabel Hernández
April 18th - LAS Graduate Student Bonfire @ La Jolla Shores
May 13th - Area/Global Studies Conference